Welcome to George Apartments WebPage!
In "George Apartments", visitors can relax and enjoy their drinks on the beautiful swimming pool. Also can enjoy from the big balcons breathtaking views; from one side the beautiful sea and from the other side the beautiful garden with so many different trees with fruits and also the beautiful mountains of Crete.
The George Apartments provide all the comforts, since each one has a fully equipped kitchen, bathroom, air condition, television, safe depositbox, and more information you can see in our facilities.
 We Glad to see You in George Apartments
Our Bar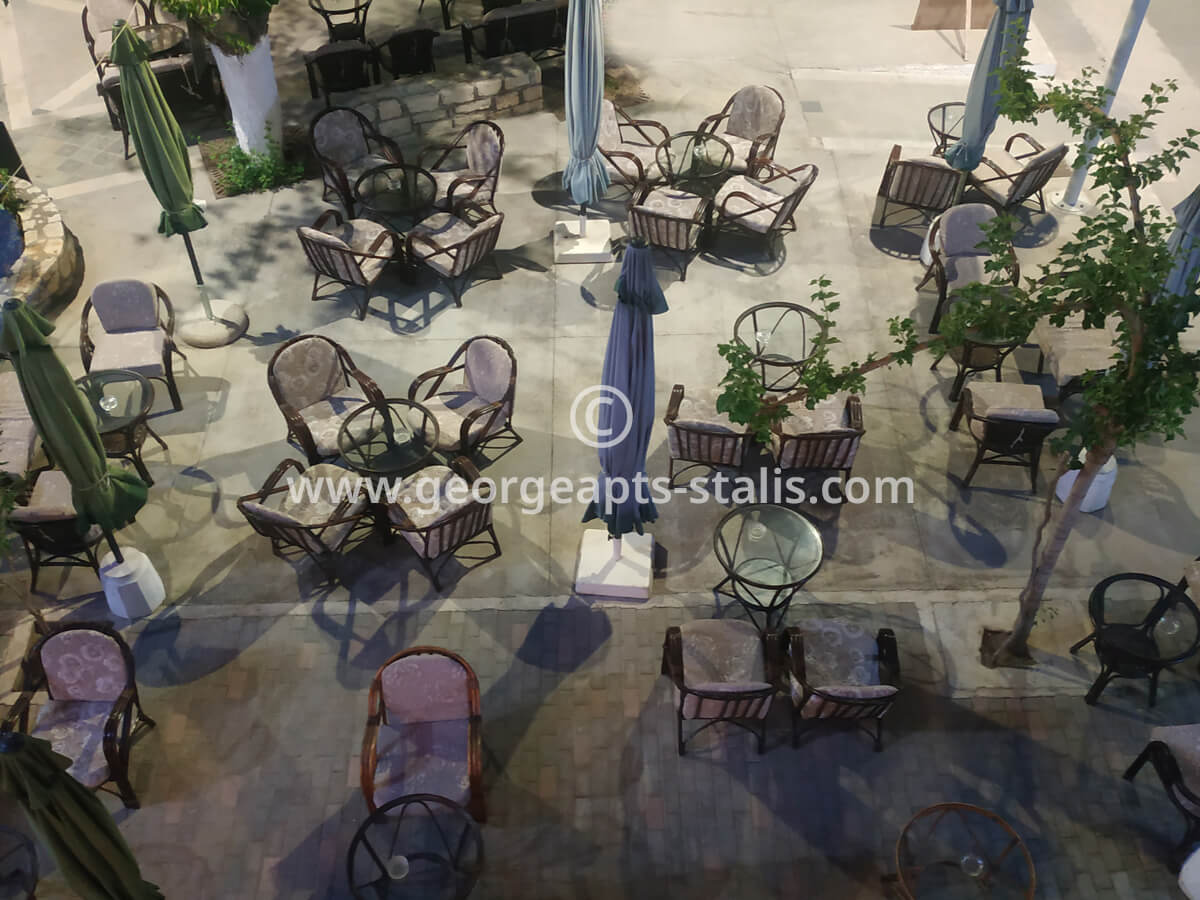 Our Rooms
Our Garden
Videos
Video No.1 Video No.2 Video no.3 from the balconies rooms no.7 & 8

Video No.1

Video No.2

Video no.3 from the balconies rooms no.7 & 8